The purpose of the Commission is to:
Promote awareness, discussion  and action throughout the Leeds diocese about the 'Just' Gospel response to the key issues of today
Advise the bishop of Leeds in respect of key Social Justice issues
Celebrate the work  that so many people in the diocese are already doing to bring about God's Reign of Justice and Peace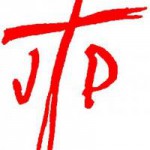 We are an integral part of the Diocese of Leeds and also a member of the National Justice and Peace Network.
J&P PENTECOST LITURGY
Renewing the face of the Earth
A Pentecost Liturgy
Friday 29th May 2020 at 11am on Zoom
Justice and Peace in the Leeds Diocese are holding an online liturgy for Pentecost to pray for the renewal of the earth post the current crisis.
Email Helen at jandp@dioceseofleeds.org.uk
to be sent the details of how to join this liturgy.

Read our Opinion Pieces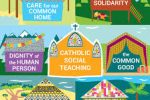 Contributed by:
Dr Ann Marie Mealey, Moral Theologian and Senior Teaching Fellow at Leeds Trinity University
OR Click  the Views button to see the full range of articles Views