The purpose of the Commission is to:
Promote awareness, discussion  and action throughout the Leeds diocese about the 'Just' Gospel response to the key issues of today
Advise the bishop of Leeds in respect of key Social Justice issues
Celebrate the work  that so many people in the diocese are already doing to bring about God's Reign of Justice and Peace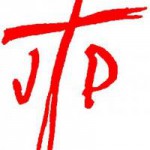 We are an integral part of the Diocese of Leeds and also a member of the National Justice and Peace Network.
SHARE THE JOURNEY CAMPAIGN
Take action on refugees and displaced people by joining the international 'Share the Journey' campaign.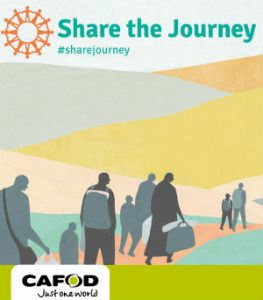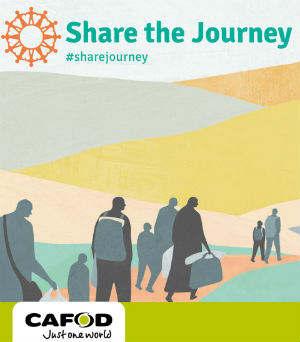 CAFOD is one of a number of organisations worldwide encouraging parish communities to organise walks to highlight the plight of displaced people across the world. The idea is that across the World's parish communities the distance walked will total the circumference of the earth.
How far have people walked so far?
Could you organise such an event in your parish or Churches Together group? – Some parishes in our Diocese are already planning such a walk. As usual, CAFOD have a range of excellent resources which are a big help to anyone who wants to take part.  Walks are already happening across the world and in the UK CAFOD are especially focussing on the Week of Action on Refugees between 18th and 24 June.
PALESTINE NAKBA

Pax Christi International urges the international community to commemorate and reflect with Palestinians on the 70th anniversary of the Nakba – when more than 750,000 Palestinians were expelled from their homes.
For some practical ideas on actions that you can take, one place you can look is the War on Want website:-