The purpose of the Commission is to:
Promote awareness, discussion  and action throughout the Leeds diocese about the 'Just' Gospel response to the key issues of today
Advise the bishop of Leeds in respect of key Social Justice issues
Celebrate the work  that so many people in the diocese are already doing to bring about God's Reign of Justice and Peace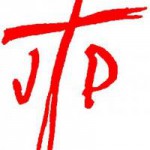 We are an integral part of the Diocese of Leeds and also a member of the National Justice and Peace Network.
2018 ROMERO LECTURE
Tuesday Mar 20 7pm
Mill Hill Chapel, City Square
Leeds
Romero & El Salvador Today
given by
Ruben Zamora
A rare opportunity to hear from a leading El Salvadoran diplomat and longstanding politician about the influence of Oscar Romero and the situation in El Salvador today.
DAY OF REFLECTION
A Carmelite Approach to Justice
Saturday 14 April 10:30-4:30 ish
Wood Hall near Wetherby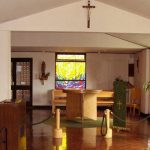 Take some time out to pray and reflect on your work for social justice.
(This is the re-arranged date for this event)